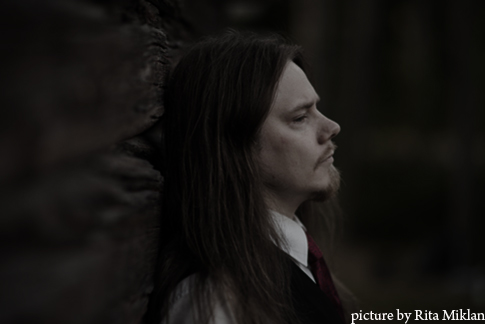 Biography
Kenneth Kovasin (b.1981 Helsinki, Finland) is an electronic musician, who works under the pseudonyms [ówt krì] (Dark Ambient / Industrial) and Aluminum Foil (Industrial Techno / Glitch / Noise).
[ówt krì] has performed over twnty concerts at domestic and international venues and released two CD albums on American labels. Aluminum Foil has supported Desert M on tour in early 2017.
Kenneth is also an event curator working under the banner Aural Ataraxia in close co-operation with Finlands first sound gallery Akusmata. He has been part of arranging Experi-MENTAL Festival Helsinki at Harju Youthcenter and Aksumata Sound Festival at Sound gallery Akusmata. In adition he has curated and hosted numerous club evenings at Akusmata.
Aural Ataraxia concentrates mainly on experimental and electronic music that is not widely covered in the Helsinki region.
As an instrument builder Kenneth has experimented with electronic kits but mostly focuses on string instuments and is turning more over to obscure, non-traditional, solutions.
Kenneth is also a former writer of the now defunct webzine Damned By Light where he conducted interviews and wrote revies for numerous bands spanning genres from contemporary classical to harsh noise.
www.owtkri.org
www.aluminumfoil.tk